A 100% sustainable fabric does not currently exist. Our goal is to use the best possible options while continuing to research new and better alternatives. Your investment in sustainable clothing helps us find better solutions to the environmental crisis facing the fashion industry. 
---
ORGANIC COTTON:
Why we use it:
Traditional cotton uses 16% of the world's insecticides and 7% of pesticides; organic cotton uses no insecticides or pesticides.

Organic cotton is not genetically modified

According to the Textile Exchange, in 2015 alone, the use of organic cotton over traditional cotton potentially saved:

218 billion liters of water

288.7 million kilowatts of energy

92.5 million kg of CO2
Why it's not 100% sustainable:
Organic cotton still uses a tremendous amount of water in farming the raw material, production, dying, and throughout its life cycle.
---
BAMBOO:
Why we use it:
It can be harvested quickly and easily replaced

Because bamboo is not uprooted when it is harvested, it helps to prevent erosion

Bamboo is grown without using irrigation and does not require significant amounts of land thereby conserving water and reducing deforestation
Why it's not 100% sustainable:
The production of bamboo from raw material to fabric involves some very harsh chemicals, including Lye.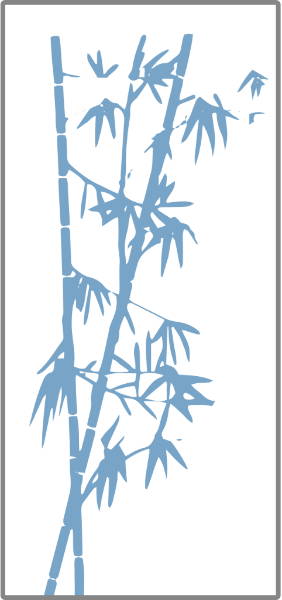 ---
HEMP:
Why we use it:
Hemp is one of the most sustainable fabrics. It requires no pesticides, very little water, and yeilds significatly more fibers per acre than cotton.
It is hypoallergenic and antimicrobial making it great for athletic use or use in tropical places
Hemp is one of the most durable fibers, having been used historically to make sails and rope
Farming hemp returns 60%-70% of butrients to the soil
Why it's not 100% sustainable:
While hemp fabric can be produced mechanically with little to no chemicals, it is generally produced using harsh checmicals in a smiliar manner as bamboo.
---
RECYCLED POLYESTER (RPET): FROM PLASTIC BOTTLES
Why we use it:
Polyester is 100% recyclable at the end of its life as quality does not decreasein the process of recycling the material

Uses almost no water in the production and recycling process due to a closed loop system

Provides an economically beneficial recycling option or places that might not have other ways of managing waste such as island nations
Why it's not 100% sustainable:
All synthetic materials release micro-plastics into our watersystems that are then consumed by animals and humans